The week ahead – 16th-20th October.
---
After last weeks excitement, we have one more busy 4 day week ahead before the half term.
This week in Literacy we will be finishing off our work on non-fiction texts by planning and writing our own ones.  We will also be doing the spelling test on Monday that we didn't do on Friday because we were doing cross-country!
In numeracy we'll be starting work on 2d and 3d shapes.  Here's a crib sheet for when the children ask what a shape is called!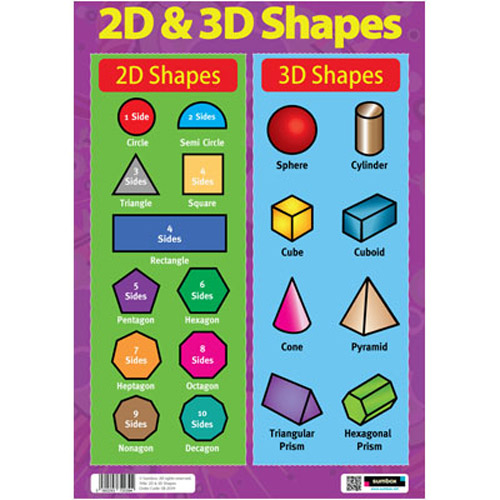 In Science we'll be testing the hypothesis that we decided on last week and throwing the planes made from different paper to see which one flies the furthest.
In Topic, we'll be going back over the inventions that we've looked at so far, and then deciding which one so far was the most important.  We'll also be establishing some criteria as to what makes something important in this context – is it just opinion, or is there something we can count?
Monday  – school photographs, PE and Library (and photos will come before PE, don't worry!)
Tuesday – School council have their first meeting, Mrs Shaw in the afternoon for Art and Swimming.
Wednesday
Thursday – non-uniform day to raise money for FRoGs, and the class cup assembly at 1445.
Friday – No school, so Miss Cook will be drinking tea, knitting, and reading books.  What will you be doing?